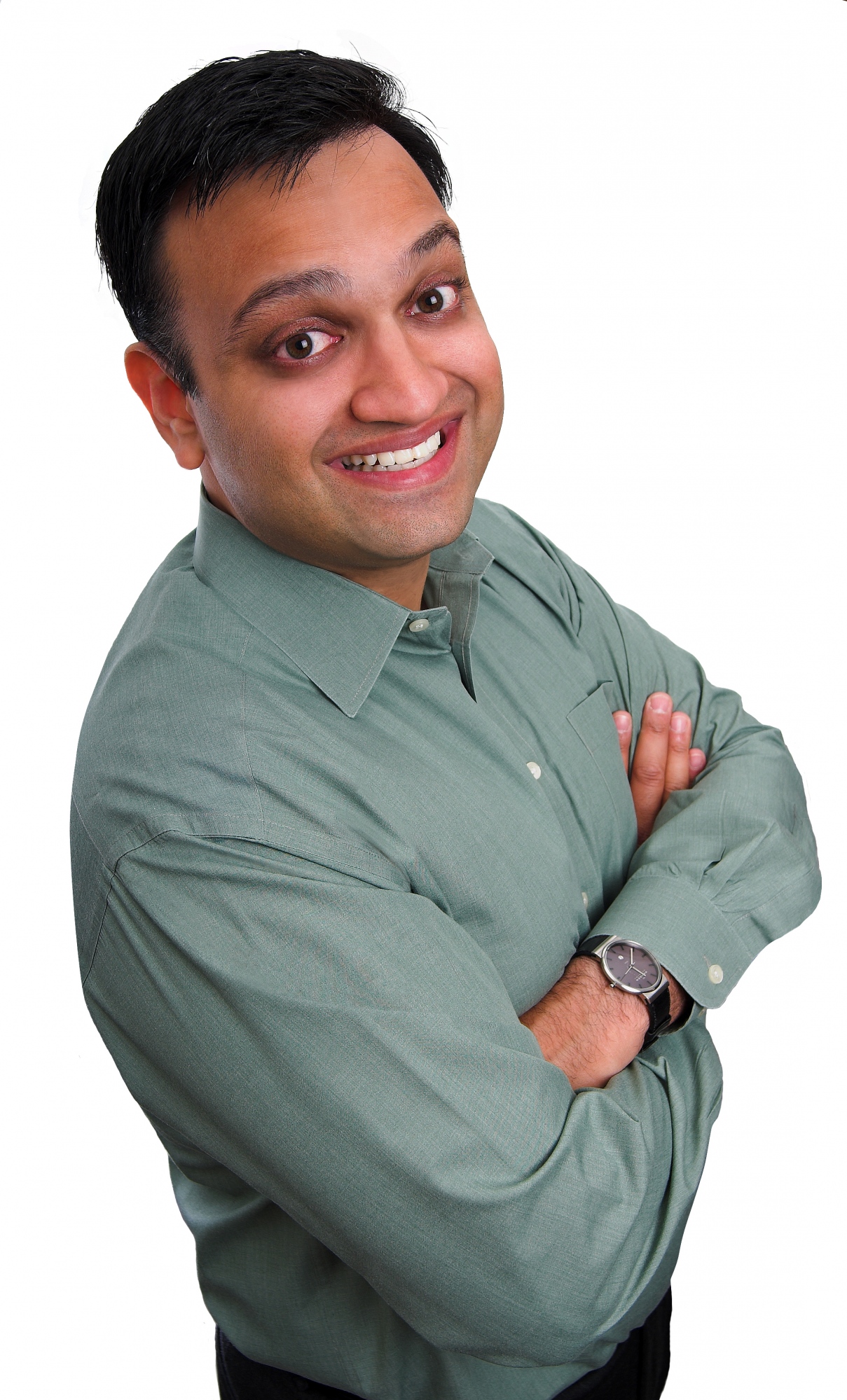 Motivational Speaker: Avish Parashar
Presentation: Ding Happens! How to Improvise, Adapt, and Innovate in an Ever-Changing World!
Anyone can perform well when everything goes right. The real test of you and your organization is how you react when things go wrong - and they will! These make-or-break moments are the "Dings!" of life. Handle them well and you come out looking like a rock star. Handle them poorly and you can end up adding unnecessary stress, difficulty, and complication to your life.

This hilarious and energetic program will show you how to stop fearing and hating change and how to use the power of improv comedy to improvise, adapt, and innovate - no matter what happens!

If things go 100% as planned for you every time, then you can skip this session; otherwise, attend and

Bio: Avish grew up in "exotic" Poughkeepsie, NY and now makes his home in Philadelphia, PA. Though he performed all through high-school, he decided to stop performing when he went to college to "focus on his studies" (his parents were very proud of this decision).

That resolve lasted only a few months, as the first time he saw an improv comedy show he fell in love (his parents were slightly less proud). One week later he auditioned for the campus improv group, got in, and the rest is history. After graduating, he started Polywumpus Improv Comedy, which performed regularly in and around Philadelphia for seven years. Avish closed up Polywumpus to focus on the speaking and training side of the business – using improv comedy as a tool to teach valuable business skills such as creativity, innovation, and adaptability.

Weaving together humorous stories, jokes, audience interaction, and improv comedy games, Avish keeps the audience engaged while imparting a key lesson: Planning is Important, but Improvising is Essential! No matter how well you plan, things will go wrong, surprises will arise, and the Universe will throw you a curveball. Your success and sanity are directly related to how you respond these challenges. By the end of one of Avish's presentations you will have key tools to flow with all that life throws at you. Avish has spoken to the very creative (actors and directors), the very un-creative (accountants), the very casual (college students), and the very business-like (sales professionals). The end result is always the same - smiles, laughs, and a new way of looking at life and business.

Avish is the author of "Improvise to Success!" and the Amazon best-selling, "Say 'Yes, And!'" (And yes, his parents are once again very proud.)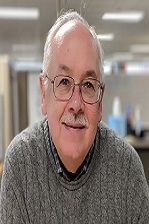 Presentation:

TBA
William LaRue was labelled as disruptive in the first grade, Bill has leveraged that aspect of his personality to become involved with corporate change for over 25 years. Bill's list of clients reads like a Who's Who of businesses in Michigan and the Midwest. Specializing in technical clients, he has a long track record in the Automotive Engineering industry, serving clients such as GM and Chrysler Powertrain divisions, Magna, Freudenberg, Mercedes Benz, Delphi and Denso, leading them in their adoption of new ways of approaching their business and technical problems. Bill has led a variety of such efforts in areas such as ISO9001, TS16949, CMMI, RAD Engineering, and Collaborative Project Management. More recently, Bill has become a thought leader in the adoption of Agile Methods, guiding multiple clients in their switch to Scrum, Test Driven Design, and DevOps.

He currently serves as a Scrum Coach and Project Manager for DTMB Agency Services for MSP and DMVA, acting as a consultant for their JIRA implementation and CMMI efforts. Bill is a participating Member of the Mid-Michigan Agile Group, and serves as a faculty member for their Agile Coach Retreat series.

When not at the office, Bill enjoys Classical, Barbershop, and Baroque choral singing, fly fishing, and acting as a slave to two geriatric pets, Mickey
Lee Mouse and Ozziebelle.